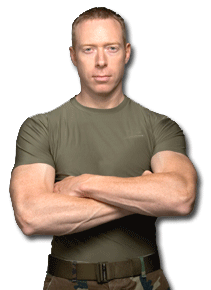 Order "Extreme Survival Weapons" now... check out all the training drills and tips for a full 365 days.. and you
assemble your own customized arsenal now!
If for any reason, you decide you're not ready to take your preparedness to the level we discuss... to
face the threats few people ever open their eyes to
in a post-disaster collapse... then just contact our Support Team for a fast refund.
No questions asked. No hassles. Your word is gold with us!
That's my bulletproof promise to you... and you can bet on it!



Jeff Anderson
Editor In Chief
Modern Combat & Survival